ENERCALC For Revit
ENERCALC for Autodesk™ Revit™ simplifies structural design by bridging the gap between calculation and documentation. It allows engineers to access the familiar power of ENERCALC SEL as a seamless real-time extension of your Revit environment. ENERCALC's use of the Revit API results in fast-paced, intuitive design with no import/export process.
Here's a peek at a steel girder design being launched from Revit. Revit geometry data are used to instantaneously generate a complete Steel Beam calculation in ENERCALC SEL. Code-checks are reviewed in SEL and any design changes (i.e., section size, etc.) are automatically passed back to Revit when the calculation is saved. Color coded highlighting in Revit views provide easy review of completion status and code check pass/fail information passed from ENERCALC.
ENERCALC For Autodesk Revit® session at Autodesk University 2021
Structural engineers are quite familiar with the disconnect between design and documentation tools. Construction documents have our engineering analysis in their DNA. Despite this connection, we create these documents using tools that don't share information. The impact of this disconnect ranges from mild inconvenience to profit-crushing time sinks. What if our tools could "talk" to one another? Imagine structural modeling, interdisciplinary coordination, engineering analysis, design, and final documentation creation on a unified platform. Given today's powerful BIM (Building Information Modeling) environments, this workflow isn't a dream.
Check out our session from Autodesk University 2021, BIM-Driven Engineering, Structural Design Without Redundant Workload
ENERCALC For Revit - Step by Step
Navigation • Build calculations • Review & "What-If" in ENERCALC • Load linking • Change Monitoring • Color-coded graphical cues • Bulk recalculations
Create and manage ENERCALC calculations conveniently from the Revit ribbon bar



Back to step by step
Use Revit model geometry to build detailed structural calculations instantly.
>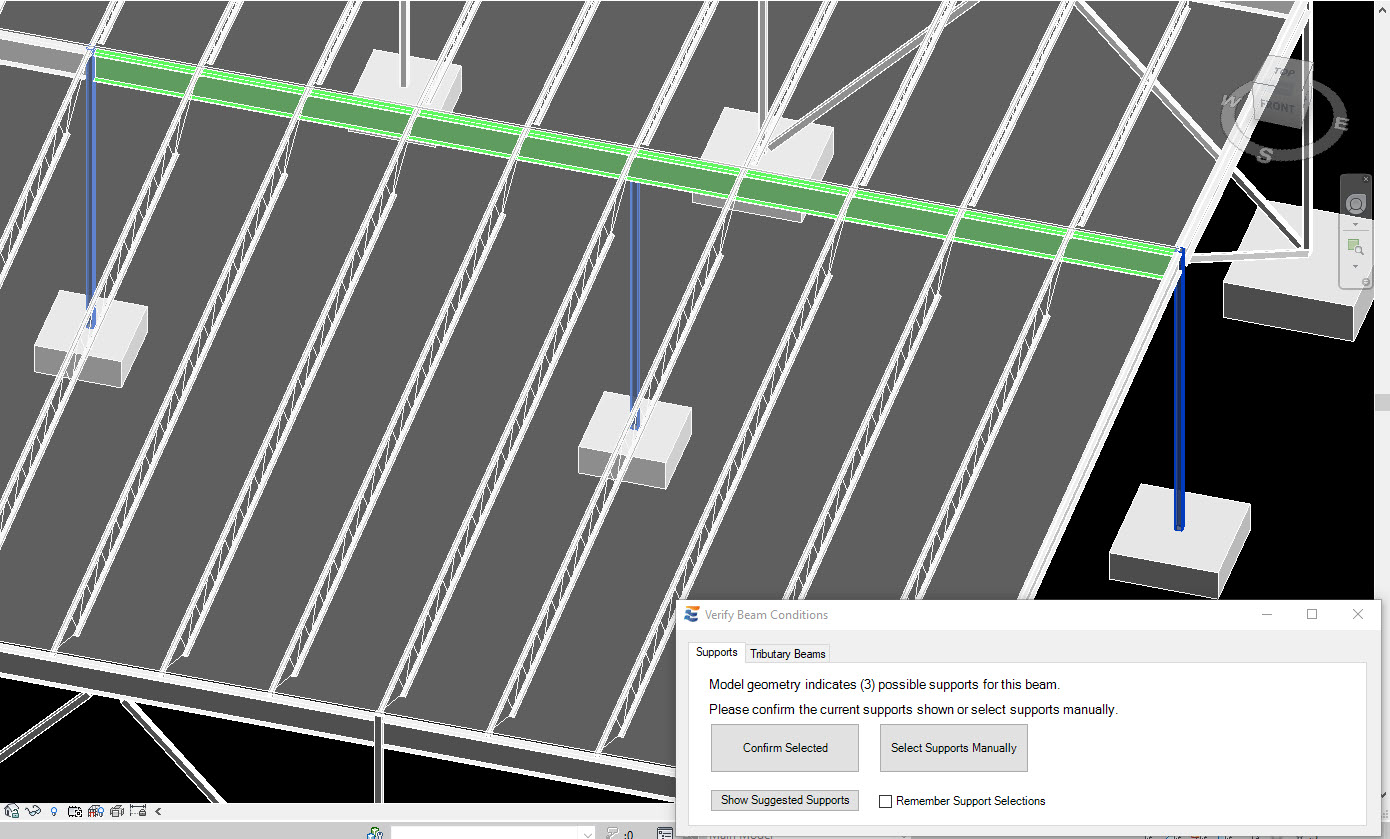 Back to step by step
Review calculations and design structural components via the familiar ENERCALC Structural Engineering Library interface.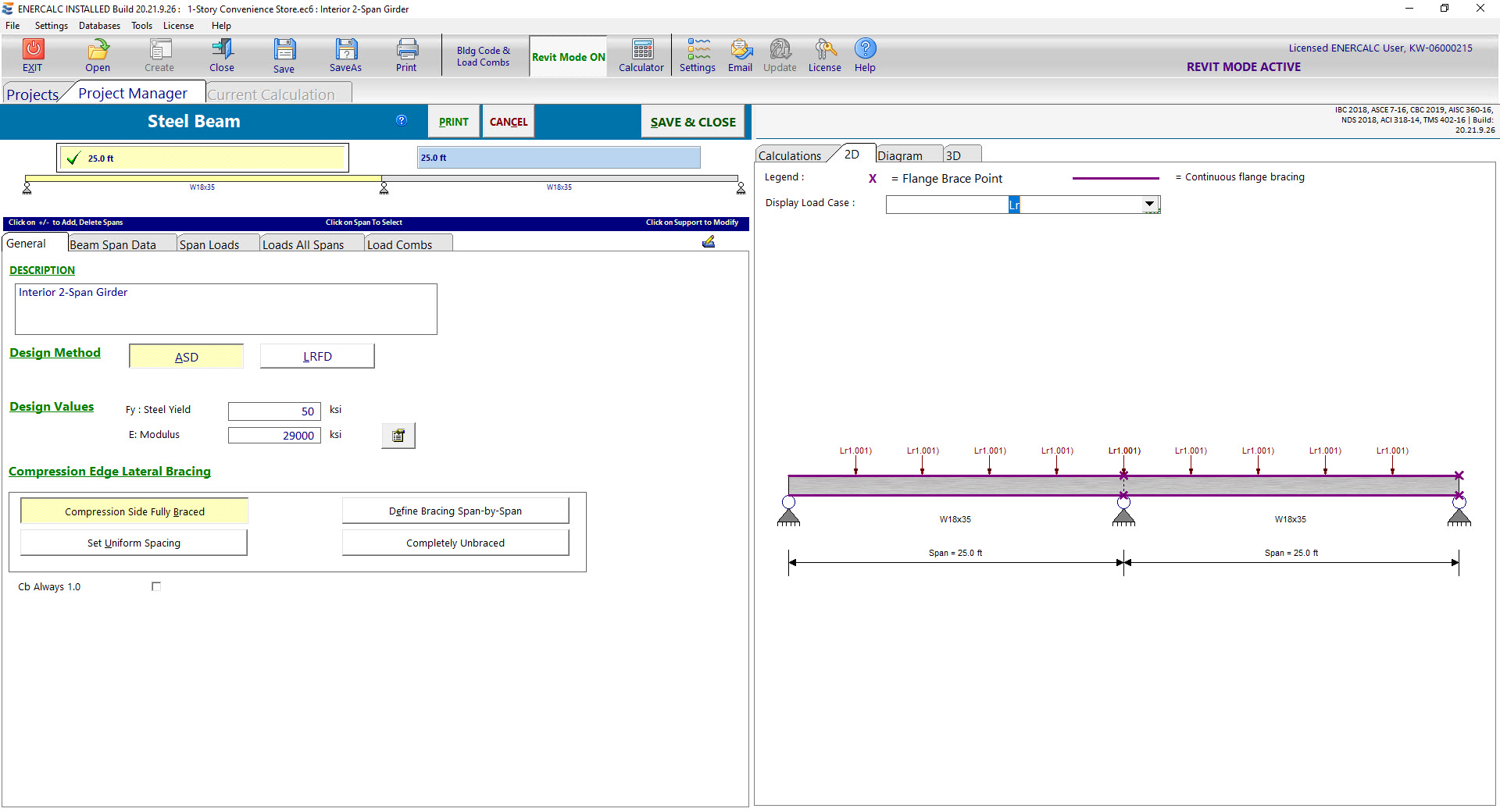 Back to step by step
Automatically apply reaction forces to related structural elements via Load-Linking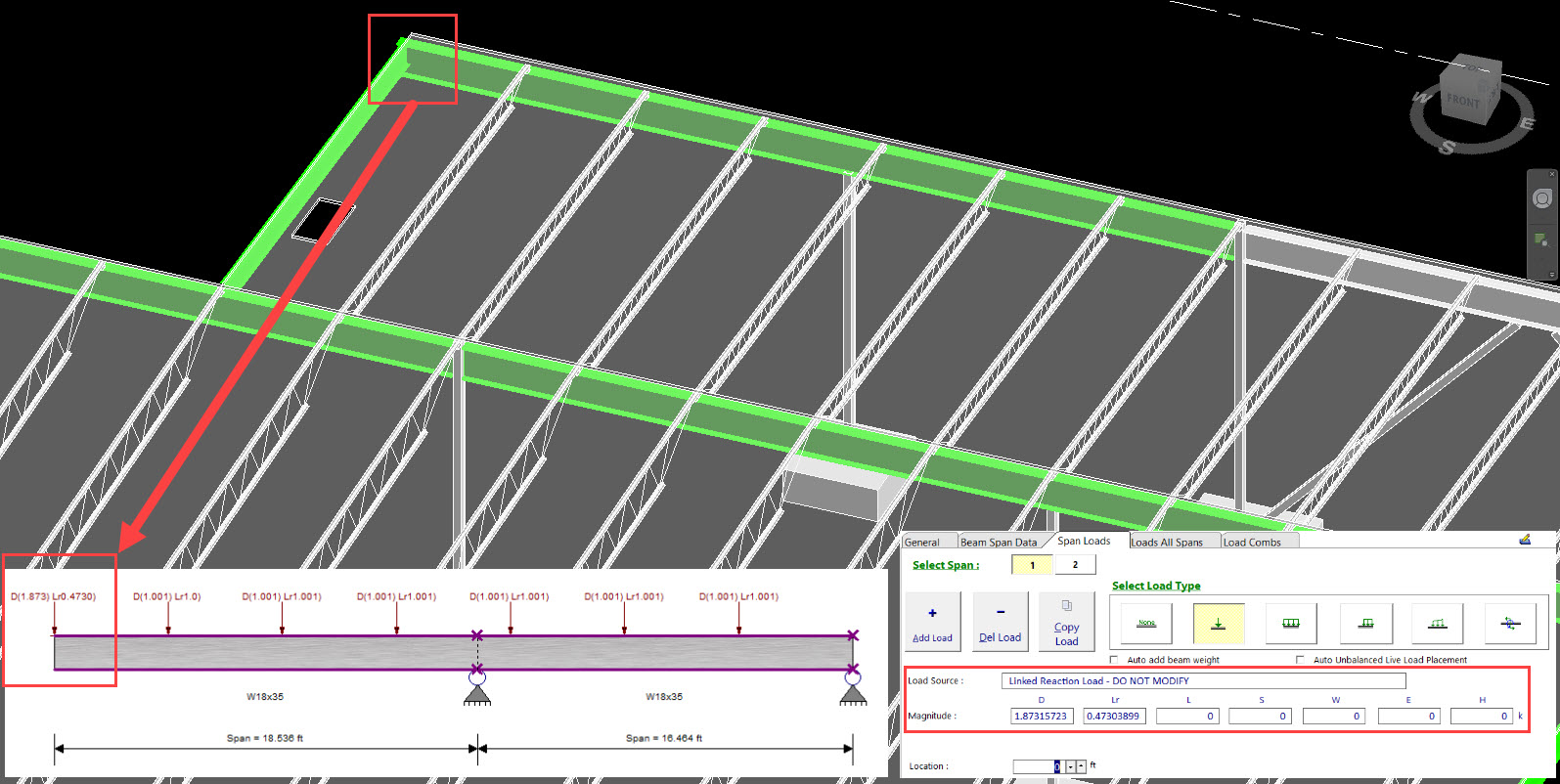 Back to step by step
Overview and visualize projects with the power of Revit's rich native graphic controls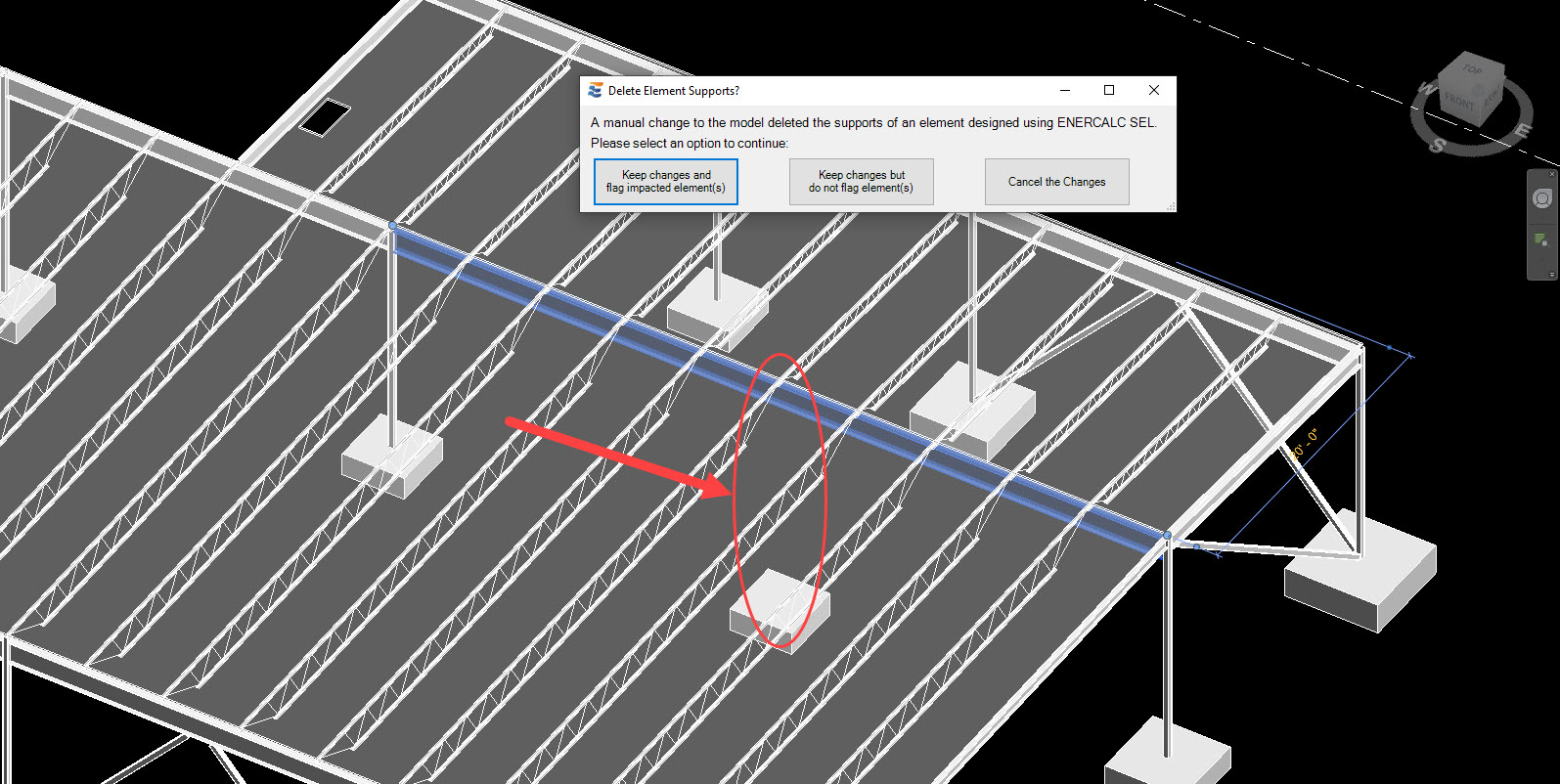 Back to step by step
Manage the natural evolution of a project with real-time awareness of changes to the Revit model



Back to step by step
Effortlessly update calculations on the fly to reflect Revit model changes using bulk recalculation tools



Back to step by step
Frequently asked questions
Answers to frequently asked ENERCALC For Revit™ questions are available in the ENERCALC For Revit section of the ENERCALC FAQ