ENERCALC for Autodesk™ Revit™ simplifies structural design by bridging the gap between calculation and documentation. It allows engineers to access the familiar power of ENERCALC SEL as a seamless real-time extension of your Revit environment. ENERCALC's use of the Revit API results in fast-paced, intuitive design with no import/export process.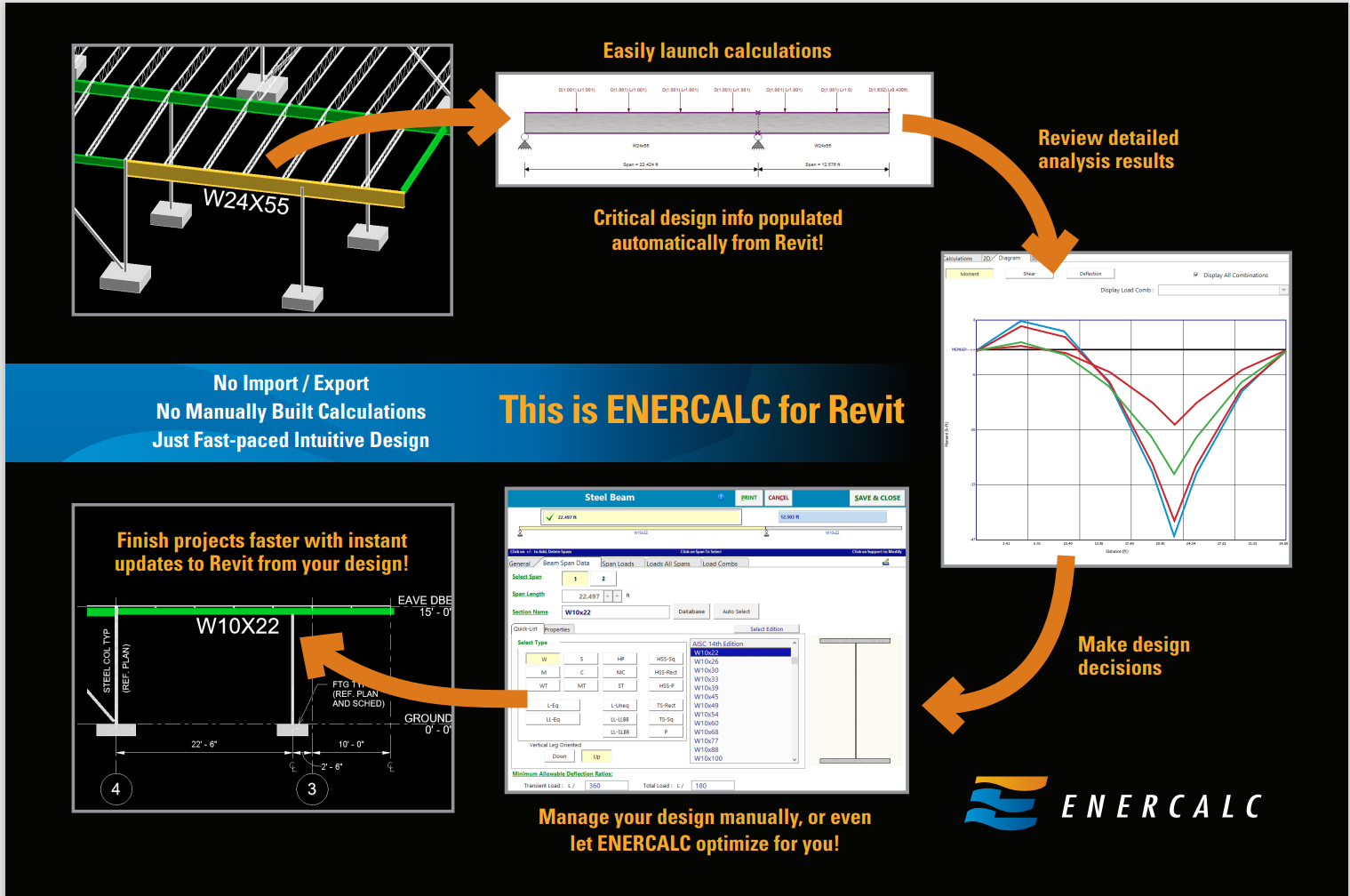 WHAT DOES ENERCALC FOR REVIT OFFER THE ENGINEER?
Using ENERCALC for Revit, you can:
Instantly build a complete structural calculation by simply clicking a Revit element,
Perform design of structural components, and
Automatically update the Revit model to match the resulting structural design.
Leverage rich Revit-based visuals as you conveniently manage calculations, overview design status, and track ongoing changes to the BIM model.
ENERCALC FOR REVIT IN 2 MINUTES
ENERCALC FOR REVIT UNLOCKS POWERFUL ADVANTAGES FOR YOUR TEAM
Perform Revit-driven design WITHOUT changing your existing workflows – Generate structural calculations that work the way you do – immersed in the Revit environment. Design faster than ever using an intuitive blend of physical model geometry and automatically managed analytical loads.
Seamlessly create, edit, and save calcs WITHOUT cumbersome file exchanges – Stay focused on engineering without the worry and hassle of moving or updating data between platforms.
Create and manage calculations WITHOUT manual data entry – Your team has invested time and money building each project's Revit model. Put that BIM data to work with ENERCALC for Revit and build detailed calculations in a fraction of the time!!
Apply design results to the Revit model in real time – Closing the loop from design calcs back to your Revit model has never been easier. Apply newly revised section geometries, design parameters, calculated reaction forces, design reports, and so much more – with just a single click!!
For 40 years, ENERCALC products have been designed BY structural engineers FOR structural engineers. We understand how you work, and we're here to make it happen. ENERCALC for Revit is ready to take your team's efficiency to the next level today!
ENERCALC FOR REVIT PROVIDES YOU WITH THE TOOLS TO WORK MORE EFFICIENTLY WITHIN YOUR EXISTING WORKFLOW
Every day we hear engineers talking about the pressure of constant deadlines. EFR allows you to work more efficiently while retaining your quality standards. This time-lapse video compares performing the same task with and without ENERCALC for Revit.
WHICH ENERCALC SEL MODULES DOES ENERCALC FOR REVIT (EFR) CURRENTLY SUPPORT?

EFR currently supports these modules:
Steel Beam
Composite Steel Beam
Wood Beam
We're working on support for other SEL modules. Your feedback is essential as we continue this process.
ENERCALC FOR REVIT - STEP BY STEP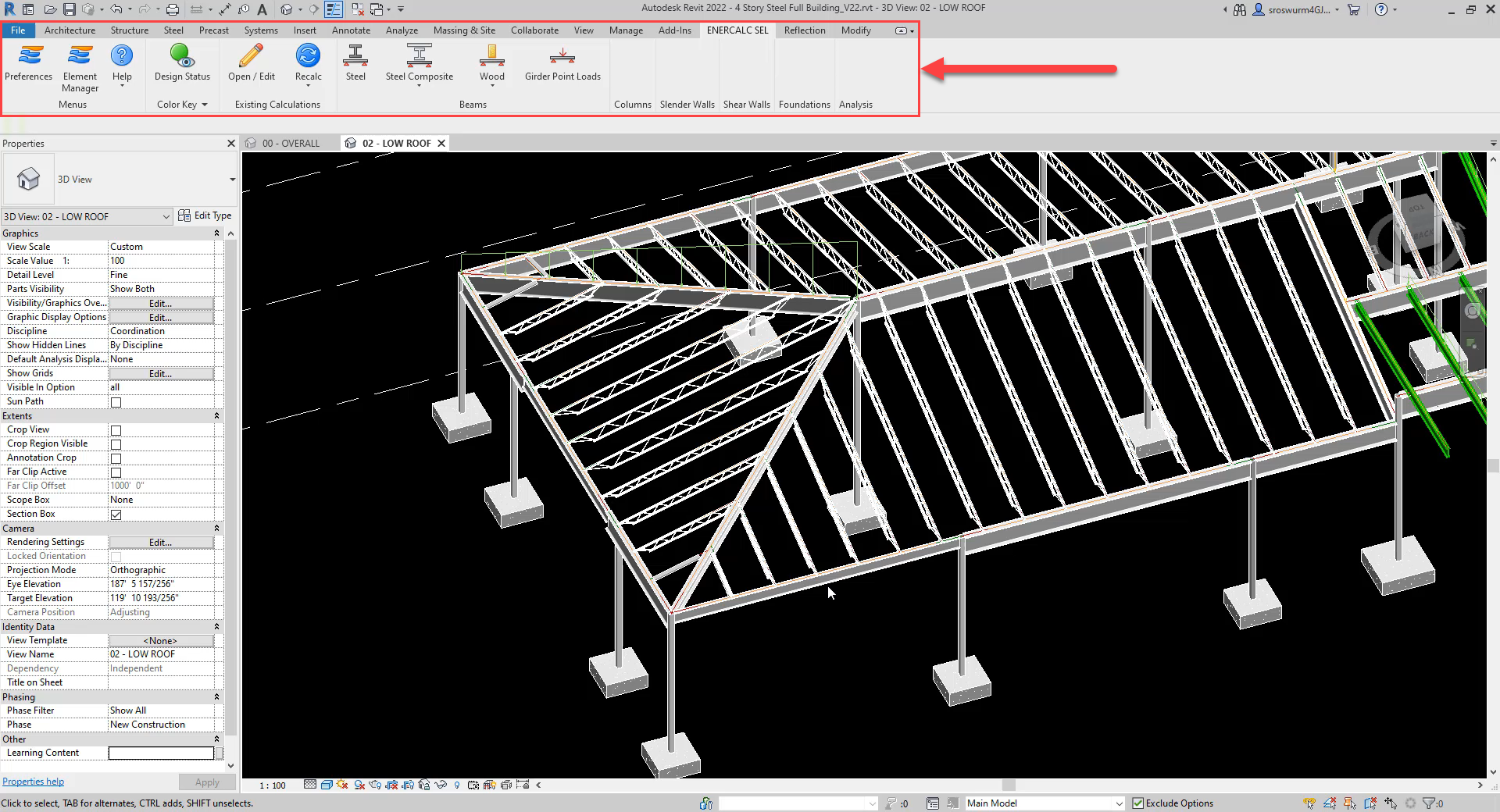 Back to step by step
Use Revit model geometry to build detailed structural calculations instantly.
>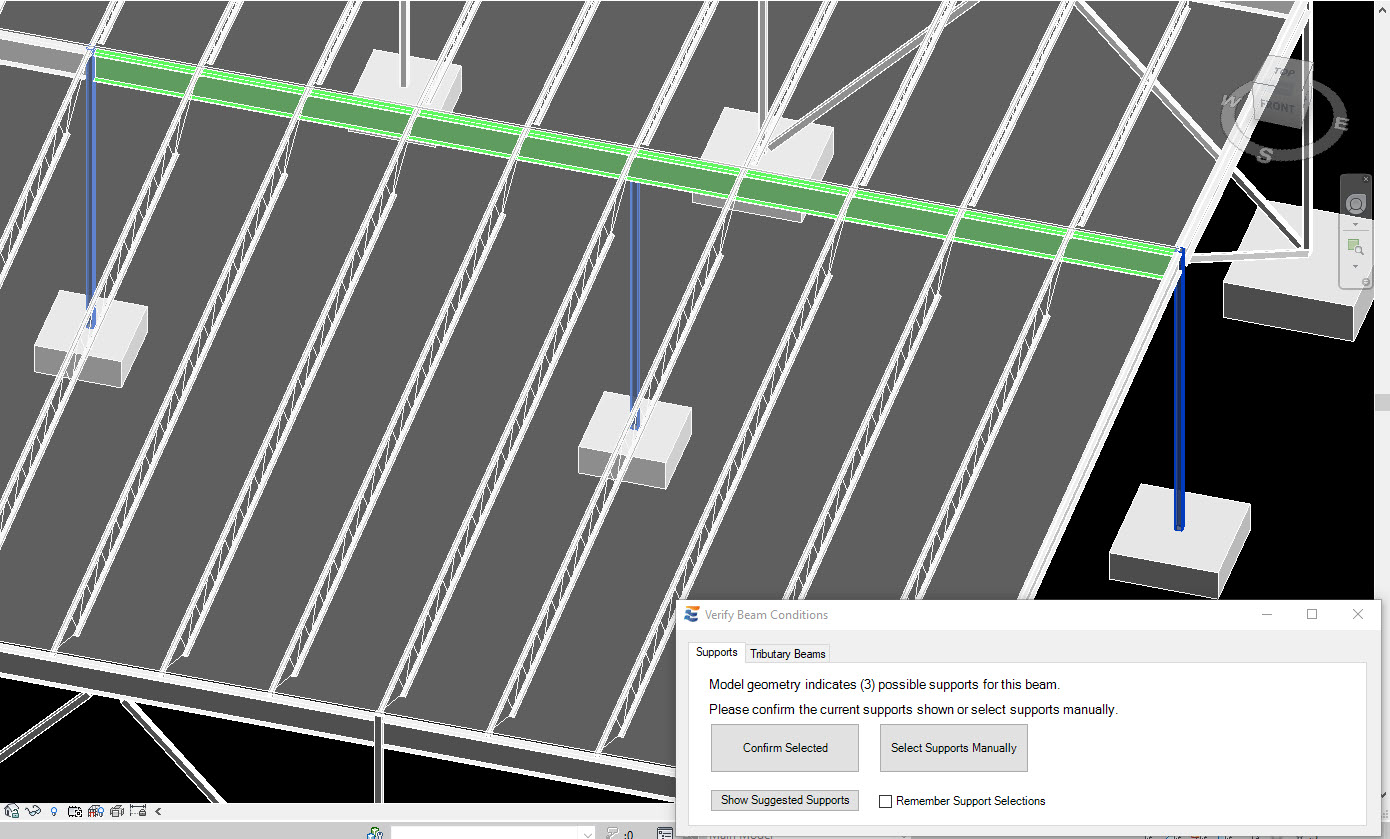 Back to step by step
Review calculations and design structural components via the familiar ENERCALC Structural Engineering Library interface.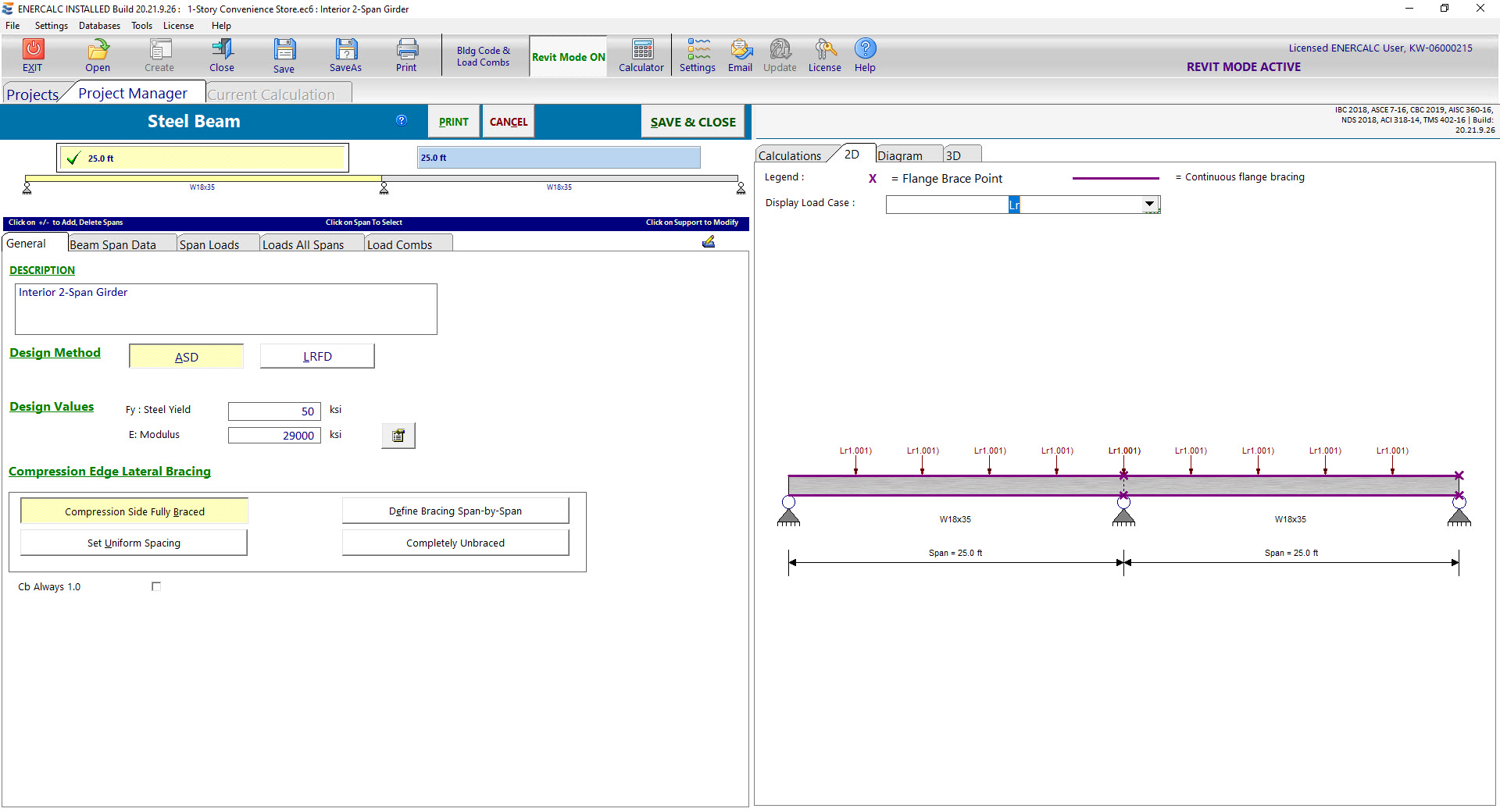 Back to step by step
Automatically apply reaction forces to related structural elements via Load-Linking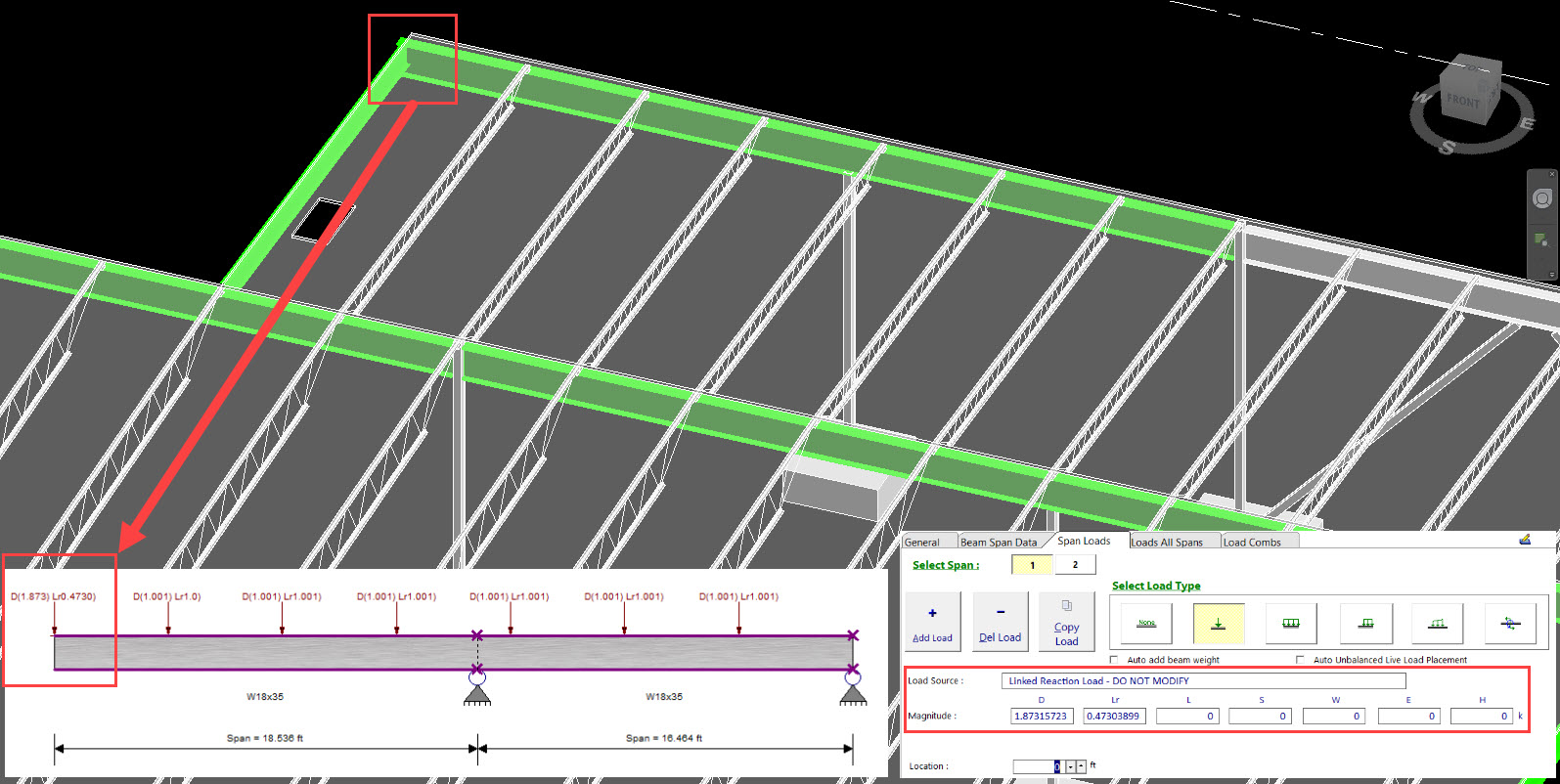 Back to step by step
Manage the natural evolution of a project with real-time awareness of changes to the Revit model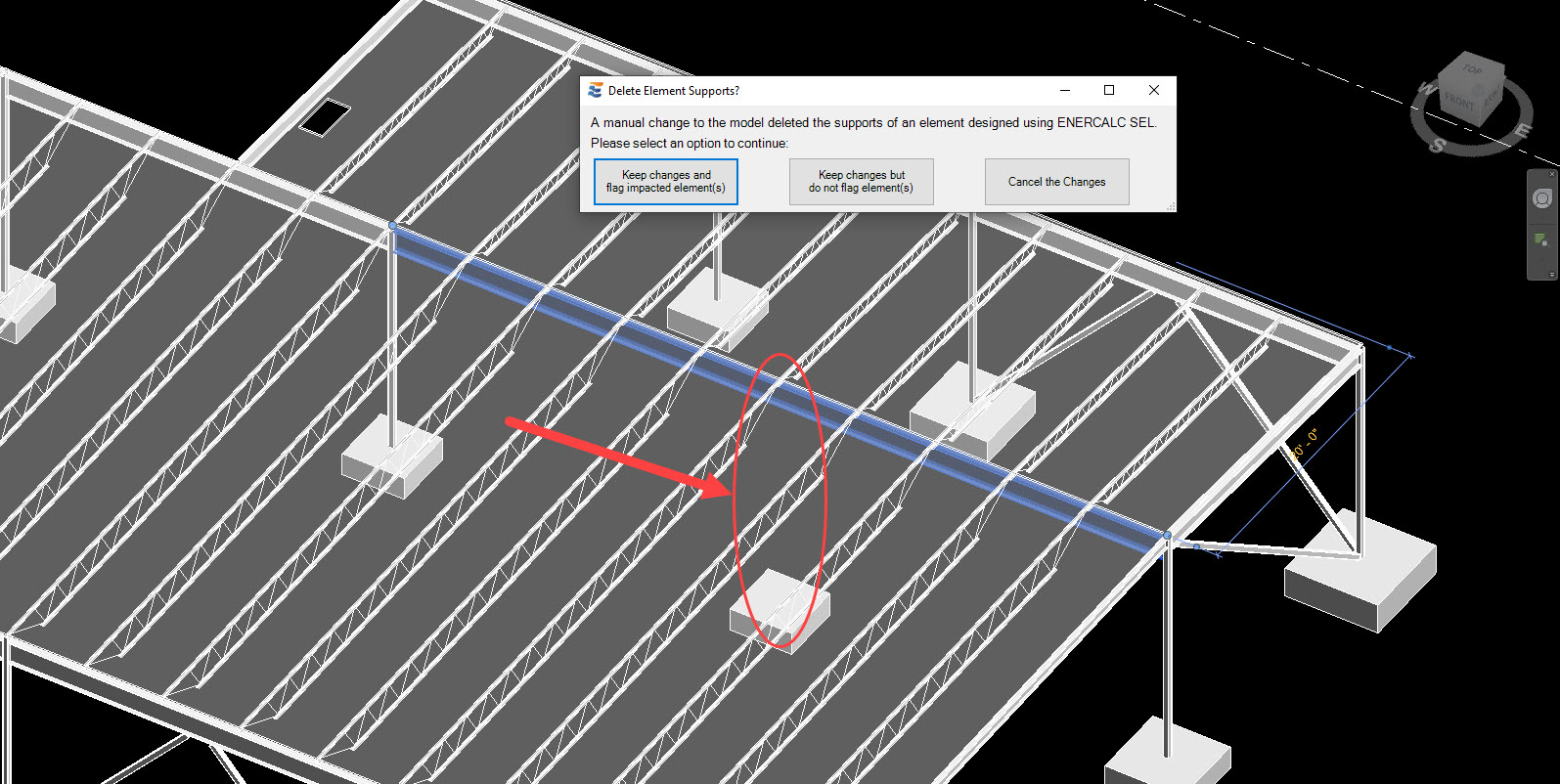 Back to step by step
Overview and visualize projects with the power of Revit's rich native graphic controls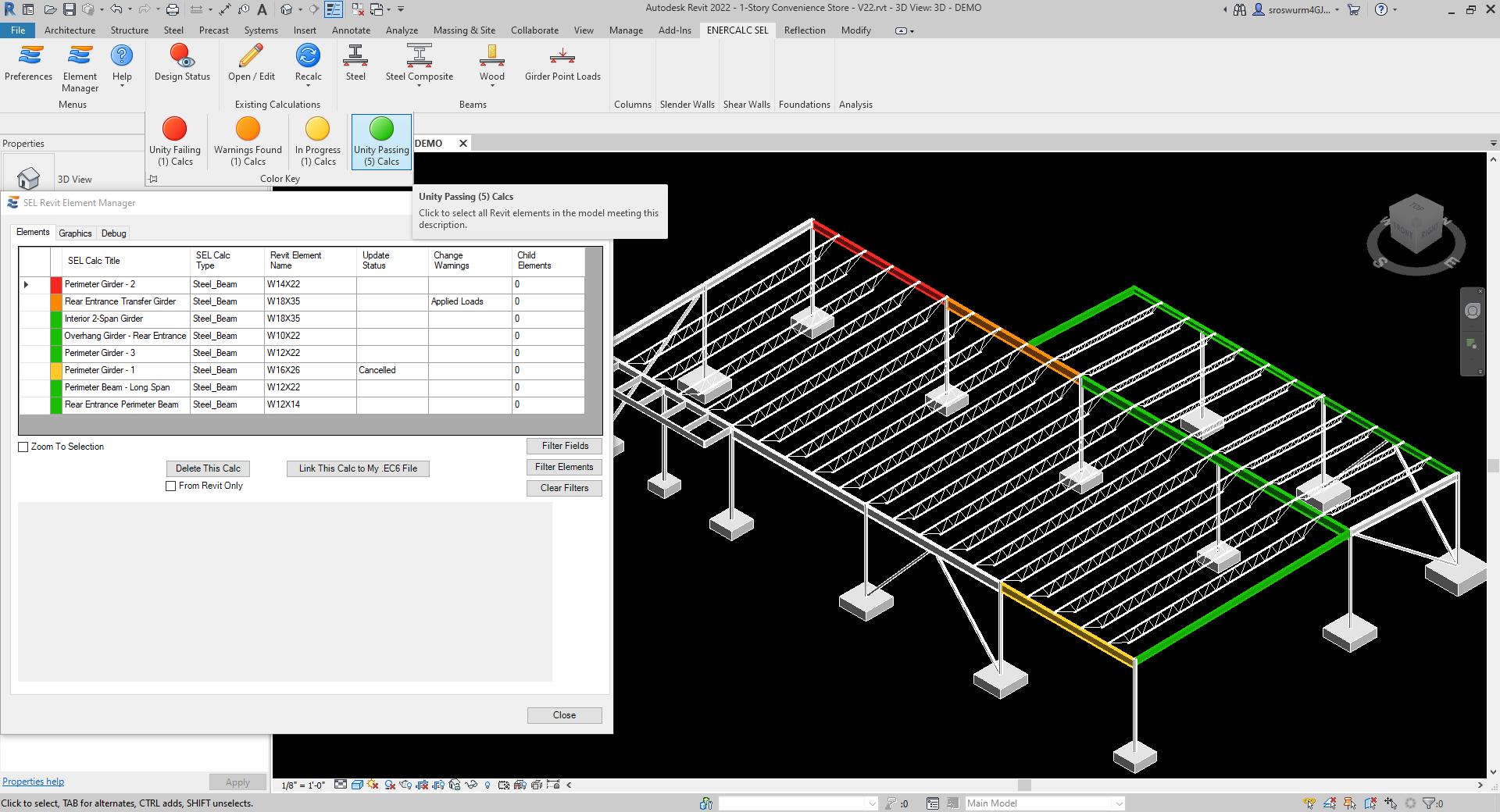 Back to step by step
Effortlessly update calculations on the fly to reflect Revit model changes using bulk recalculation tools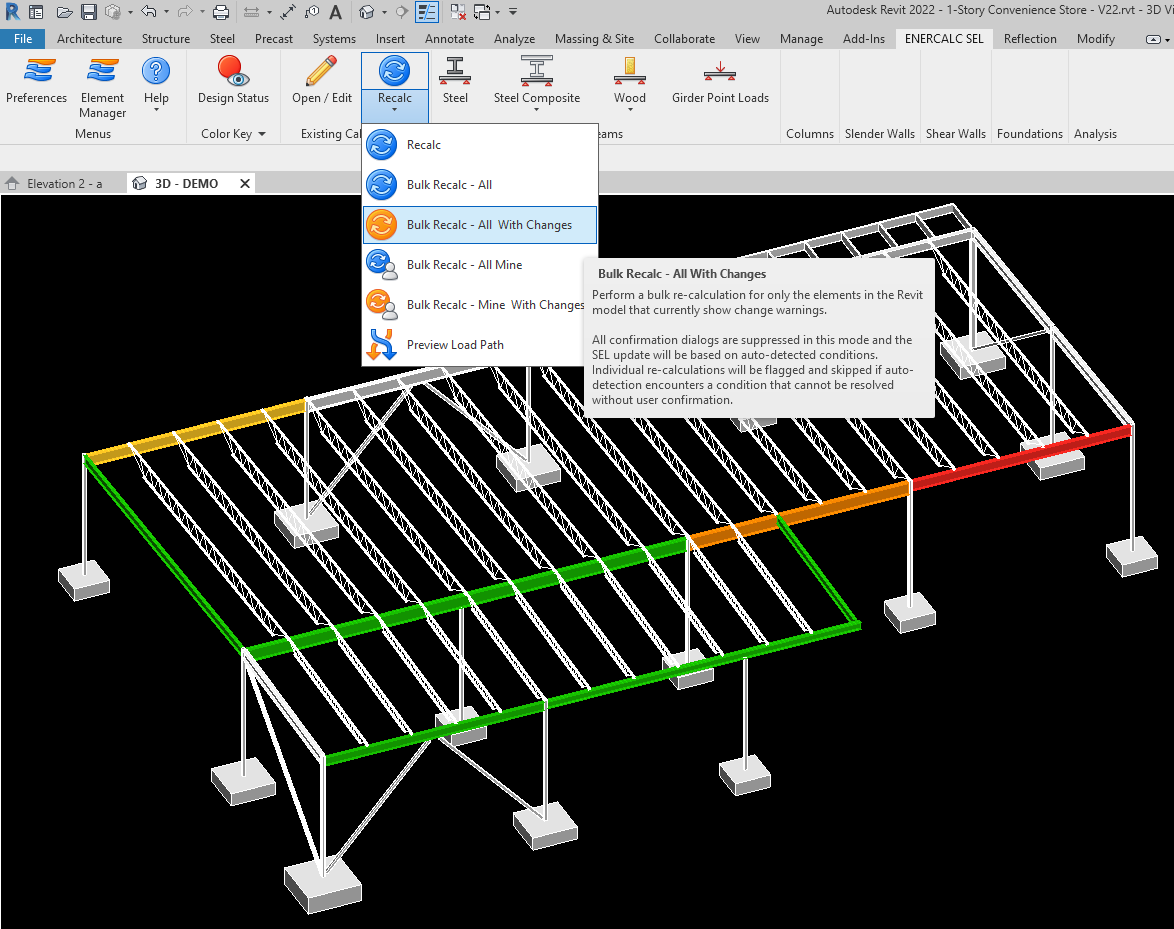 Back to step by step
FREQUENTLY ASKED QUESTIONS
WHAT DOES ENERCALC FOR REVIT REQUIRE?
You need an active ANNUAL subscription to ENERCALC SEL.
You need a licensed copy of Revit 2019, 2020, 2021, 2022, or 2023. Autodesk does not permit the use of addins (like ENERCALC for Revit) with Revit LT.
We suggest using a computer robust enough to easily run Revit, as you will be running Revit, ENERCALC, & ENERCALC for Revit simultaneously.
Note: Autodesk Revit is not included with your EFR subscription.
ENERCALC for Revit (EFR) is $899 per year for the first 2 seats, and each additional seat is $899 per year. 
HOW DOES THE SUBSCRIPTION WORK?
EFR subscriptions automatically renew each year unless you cancel.
When you buy an EFR subscription, you may choose any number of seats from a minimum of 2 up to a maximum of the seats in your annual SEL subscription.

For example:
If you have 3 SEL seats and you want to add EFR to your subscription, you may license either 2 or 3 EFR seats.
If you have 8 SEL seats and you want to add EFR to your subscription, you may license 2 EFR seats, 8 EFR seats, or any number in between.
EFR subscriptions start and end on the same date as your SEL subscription. This keeps things simple and in sync.
As with our other software, full no-hassle refunds are available for 30 days after your initial EFR purchase.
HOW TO SUBSCRIBE TO ENERCALC FOR REVIT (EFR)
EFR subscription purchasing is not currently integrated into our online store. To purchase a subscription, please contact Jennifer at info@enercalc.com. If you are an existing user, Jennifer at info@enercalc.com will provide you with exact prorated pricing for the first year.
ENERCALC FOR AUTODESK REVIT® SESSION AT AUTODESK UNIVERSITY 2021
Structural engineers are quite familiar with the disconnect between design and documentation tools. Construction documents have our engineering analysis in their DNA. Despite this connection, we create these documents using tools that don't share information. The impact of this disconnect ranges from mild inconvenience to profit-crushing time sinks. What if our tools could "talk" to one another? Imagine structural modeling, interdisciplinary coordination, engineering analysis, design, and final documentation creation on a unified platform. Given today's powerful BIM (Building Information Modeling) environments, this workflow isn't a dream.
Check out our session from Autodesk University 2021, BIM-Driven Engineering, Structural Design Without Redundant Workload